Truffle Brownie Cupcakes
topped with Spero cinnamon cream cheese frosting
1 cup vegan egg alternative (such as JUST egg)
1 box of Trader Joe's Brownie Truffle Baking Mix
1 cupcake baking sheet
9 cupcake liners
1 tub Spero Cinnamon Cream Cheese
6 Large Cupcakes
1 teaspoon chocolate powder (optional)
Piping bag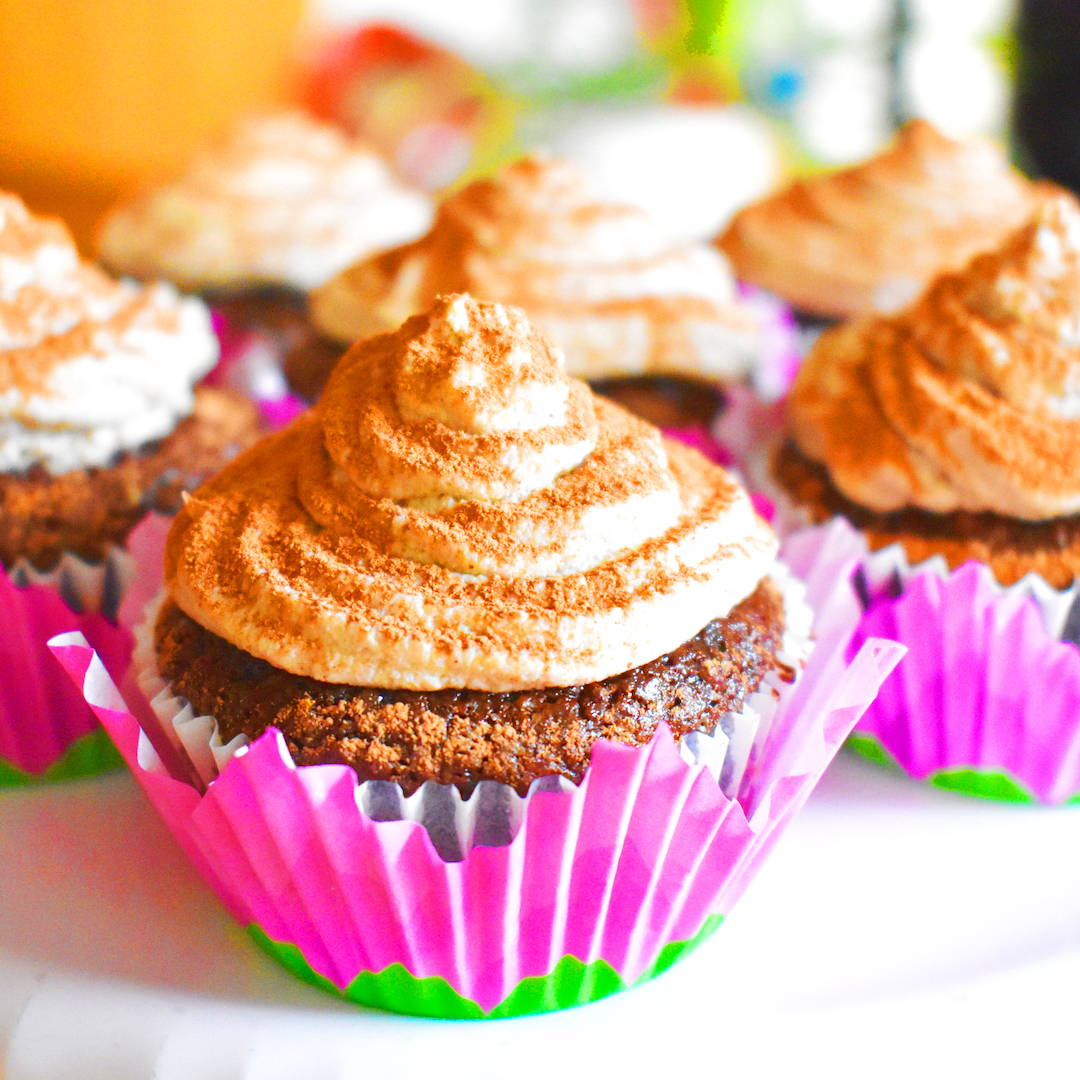 In a mixing bowl, add entire box of Trader Joe's Brownie Truffle Baking Mix.
Measure out 1 cup of Spero Scamblit and add to brownie mix. Blend ingredients thoroughly with a mixer or spoon.
Note: the Spero The Egg substitutes both the original called for eggs and butter as the Spero The Egg is both binding and contains healthy oils from pumpkin seeds!
Distribute batter between 9 cupcake liners.
Preheat oven to 350F.
Bake cupcake brownies for 25-30 minutes.
Let cool and rest for 15 minutes prior to serving.
Using a spoon, stir the Spero Cinnamon cream cheese into a smooth cream to even distribute the cinnamon and agave. This will be the frosting!
Fill frosting into piping bag and distribute on your 6 large cupcakes.
Use a sifter to sprinkle chocolate powder on top for a decorative and delicious look!
Enjoy!