Stuffed Pasta Shells
clouds of cream cheese stuffed in pasta shells
8 oz jumbo shells
10 oz pack of spinach, steamed, drained and chopped
3 cloves of garlic, minced
2 tablespoons olive oil

2.5 tubs of your choice of Spero cream cheese (Original, Herb, Goat, or Smoked)

1 teaspoon each of dried basil, oregano and parsley



Pinch of red pepper flakes, optional
24 oz jar of tomato sauce
Fresh basil leaves to garnish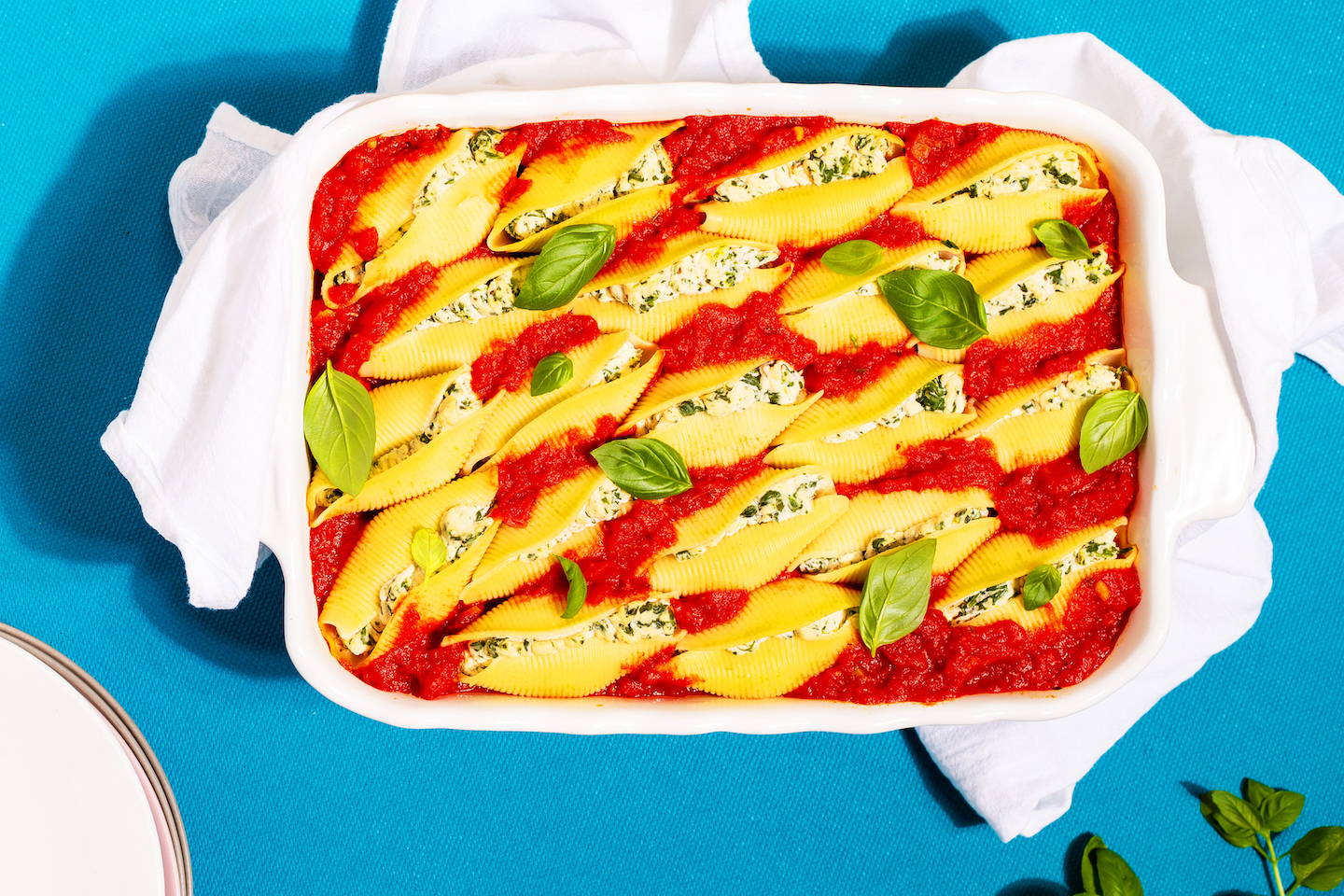 Preheat oven to 375 degrees. Meanwhile bring a pot of salted water to a boil and cook pasta to al dente per instructions on the box. Rinse with cold water and set aside while you make the filling.
In a medium bowl, stir together spinach, garlic, olive oil, Spero cream cheese and seasoning.
Spread 1/2 of the tomato sauce into the bottom of a 9x13 casserole dish.
Spoon filling into the shells (or use a piping bag if you have one!) and place in the casserole dish. Pour the rest of the tomato sauce over the stuffed shells and cover with tinfoil.
Bake for 25-30 minutes or until bubbly.
Garnish with basil and serve.
Enjoy!