Mushroom Carbonara
al dente pasta smothered in creamy mushroom sauce
1 Spero Cream Cheese (we used Original, also try Smoked, Goat, or Herb)
1½ cups Milk (we used coconut!)
1 Red Onion
2-3 Garlic Cloves
2 cups Crimini Mushrooms (or mushrooms of choice)
1 Package of Fettuccine
Parsley (fresh or dried)
Oil (optional)
Salt to taste
Pepper to taste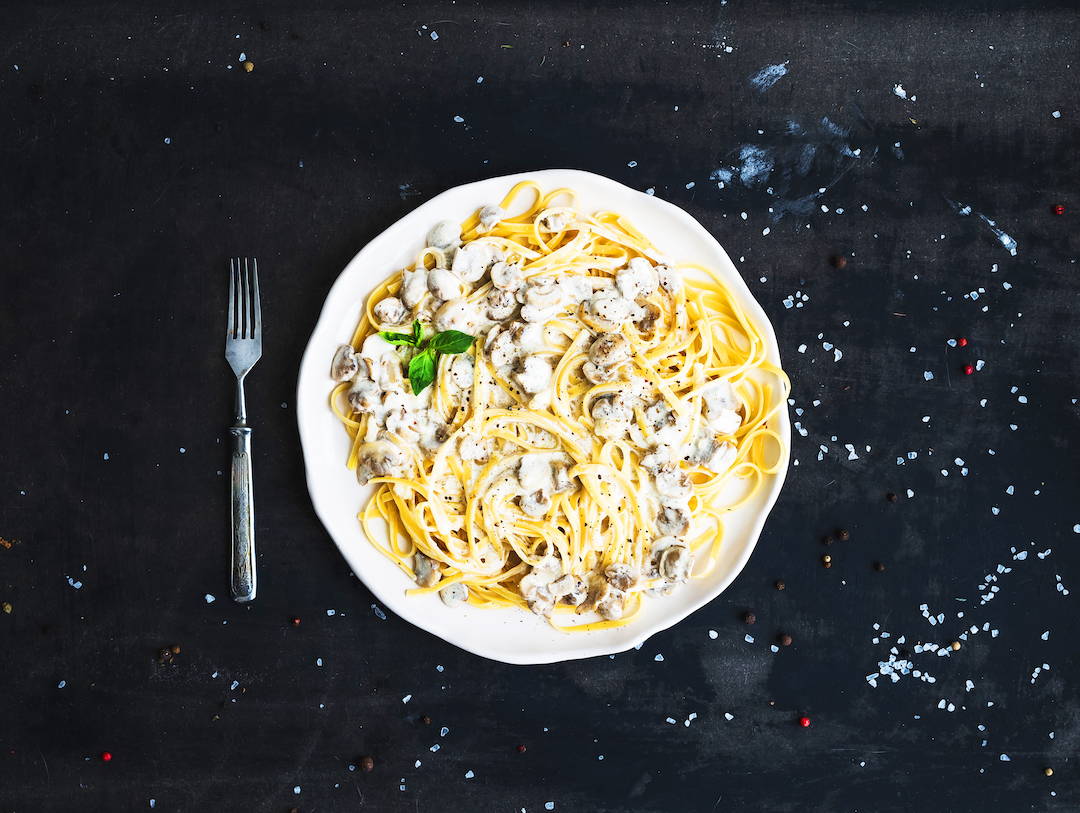 Mince onion into large pieces (about 1cm x 1cm). Mince garlic cloves into finely chopped pieces.
Slice mushrooms into 1-inch slices - the mushrooms should be larger to help maintain meaty texture in pasta!
In a pan heated to medium to high, add oil if desired, then add onion and garlic. Sauté for about 2 minutes.
Add cut mushrooms to pan and cook for another 2 minutes.
Cook pasta according to package directions.
In a blender, add Spero Cream Cheese and milk and blend until smooth.
Add cheese sauce into the pan and warm with the veggies. Add pasta and make sure all ingredients are evenly covered in sauce. If the sauce is too thick, add small amounts of milk until desired consistency is achieved.
Taste test your carbonara, if needed, add salt and pepper to taste (note: cheese already contains salt, it is always good to taste test to avoid over salting food!).
Garnish with parsley.
Enjoy!