Herbalicious Pesto
herbalicious and delicious! plus, it's insanely nutritious.
1 tub Spero Herb cream cheese
1 bag of Cali'flour FOODS Cauliflower & yellow lentil pasta (penne)
¼ cup of water
1 cup of fresh basil leaves
1-2 garlic cloves
¼ of a yellow onion
pepper
salt
1-2 tablespoons of lemon juice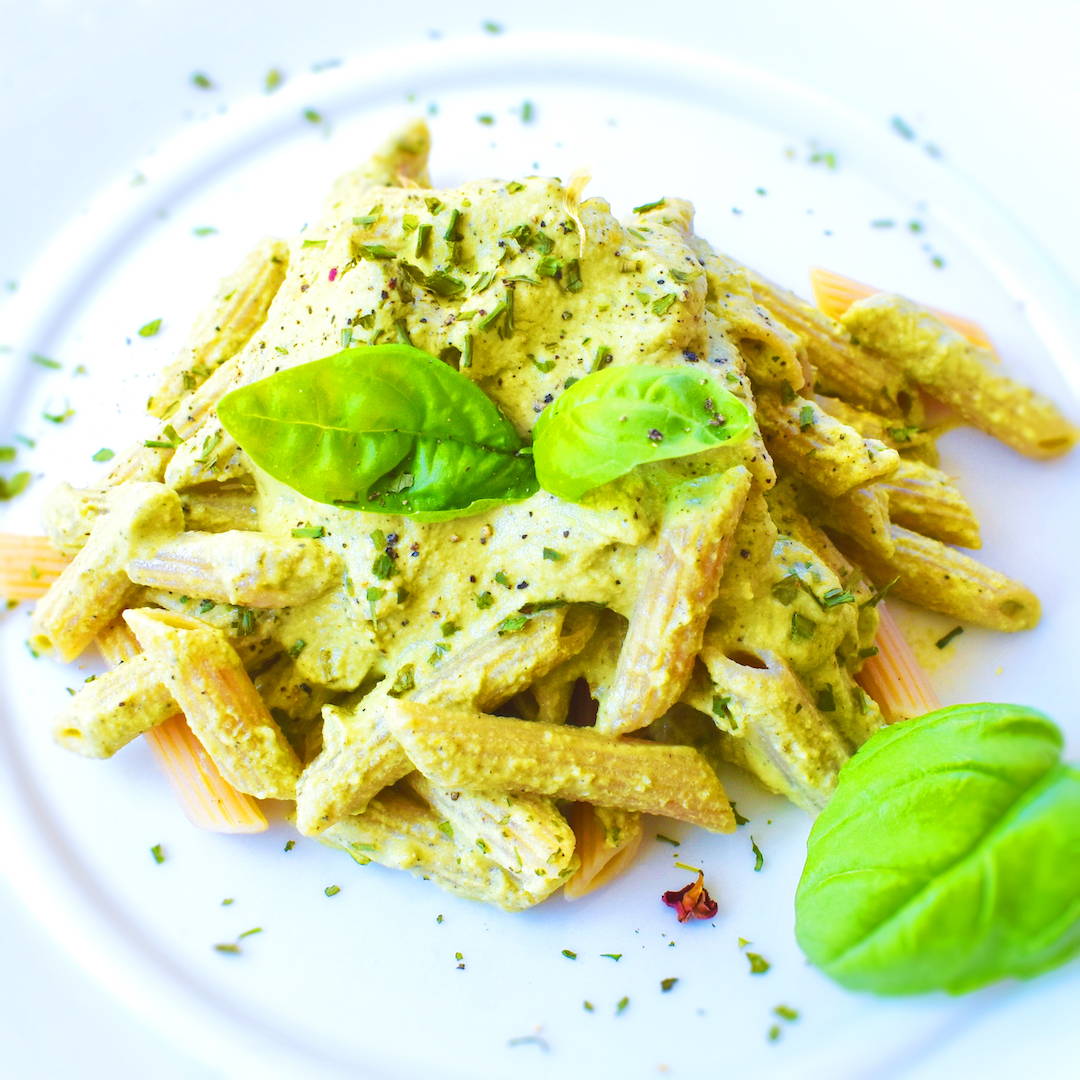 Using a food processor or blender, add Spero Herb cream cheese, garlic, onion, water, basil, and 1 tablespoon of lemon juice (add more if desired after mixing). Pulse and blend ingredients until smooth. If a little more water is needed to help blender run smoothly, add the smallest amount possible.
Cook Cali'flour FOODS Cauliflower & Yellow Lentil Pasta (Penne) according to packaging instructions.
In a nonstick pan, add pesto sauce and turn temperature to low-medium. If you added more water and the sauce is very runny, allow sauce to thicken in pan through higher heat. If sauce is at desired thickness, leave on low to warm up.
Add desired amount of pepper and salt. Note: The cheese already contains salt, so make sure to taste test before adding any more salt!
Rinse pasta in cool water and drain.
Toss pasta in warmed sauce and allow all to get evenly covered.
Serve and garnish with any remaining fresh basil leaves!
Enjoy!