Goat Risotto
the G.O.A.T. of all risottos. creamy, goaty, delicious.
½ cup Spero Goat Cheese
1 ½ cups Risotto (Arborio) Rice (or Cauliflower rice for a paleo version)
12 oz Crimini Mushrooms
½ Onion
3 Garlic Cloves
1 tsp oil
2-2½ cups of Vegetable Stock
½ cup White Wine (optional)
Pepper to taste
Salt to taste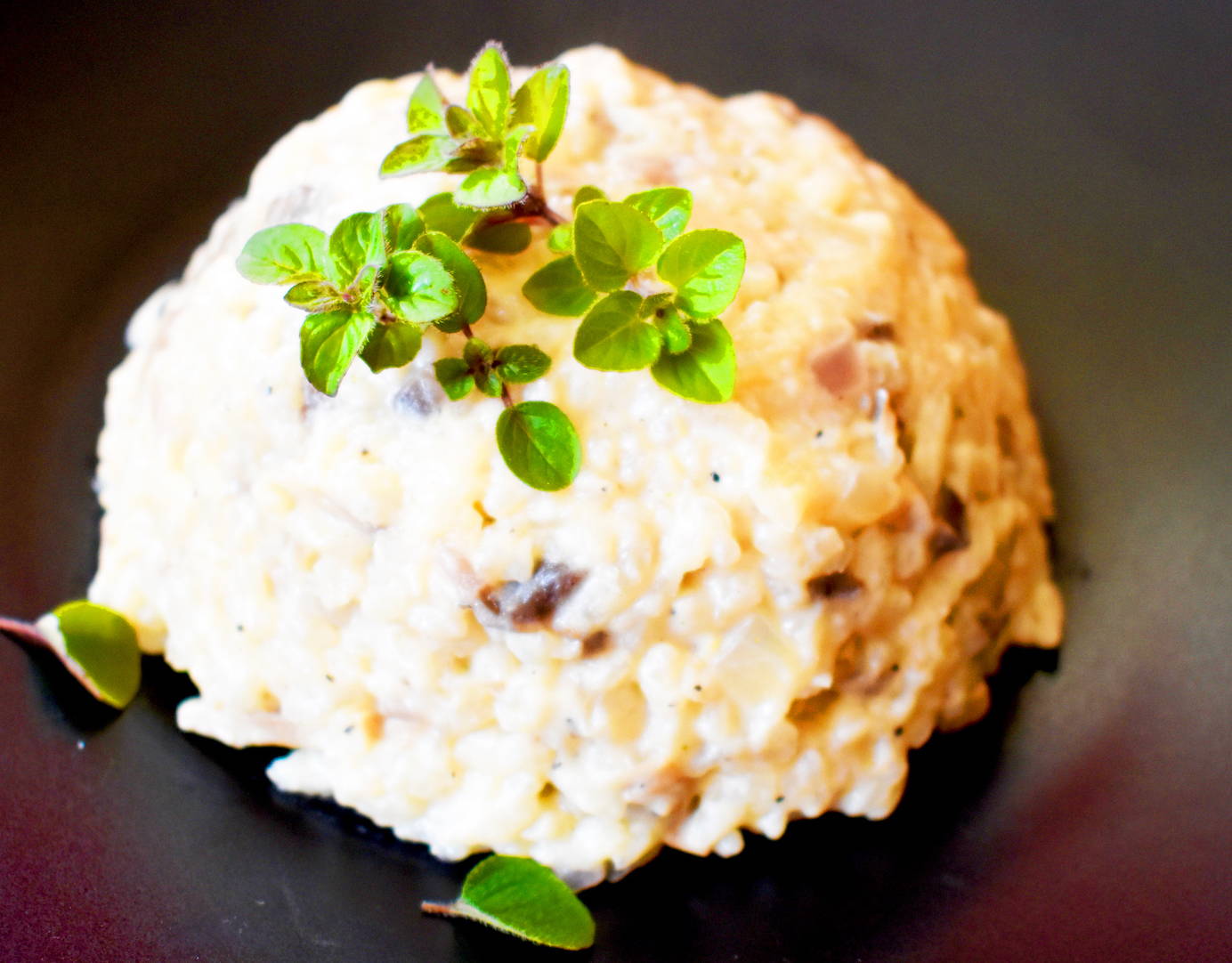 Mince onion and garlic and saute in pot with a dash of oil. Saute until translucent.
Mince crimini mushrooms and add to onion and garlic. Saute until soft. Add lid to pot to keep moisture of mushrooms.
Add rice to pot and mix thoroughly with onions, garlic, and mushrooms.
Add 3 cups of vegetable stock and mix into all ingredients. Let simmer for about 20 minutes until broth is mostly absorbed.
Once most broth has been mostly absorbed add either ½ cup of white wine or ½ cup of vegetable stock and mix in. Let simmer again.
Once most broth has been absorbed, add ½ cup of Spero Goat Cheese and mix in until evenly distributed.
If dry, add another ½ cup of vegetable broth and leave on low heat until mostly absorbed.
Add salt and pepper to taste.
Enjoy!