Cinnamon Dessert Toast
cinnamon cream cheese, cacao, coconut nectar.
Slice of favorite bread (we recommend multigrain)
Square of dark chocolate
Other toppings of choice! (We used mixed nuts, but you could use bananas or apples or anything you want!)
Coconut Nectar
Spero Cinnamon Cream Cheese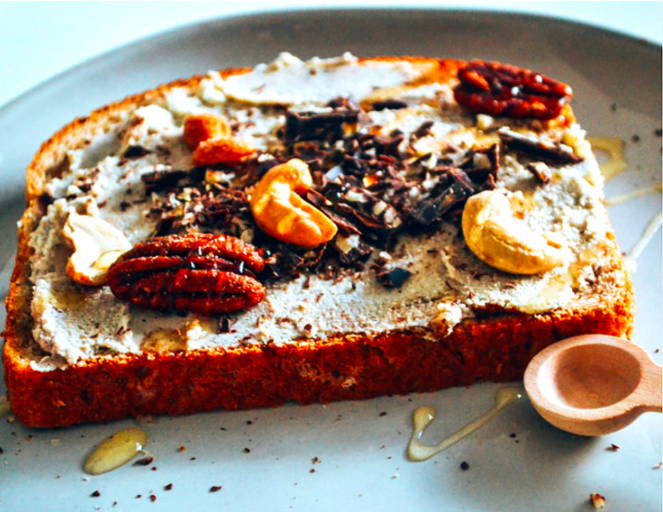 Toast your bread
Take 2-3 BIG spoonfuls of Spero Cinnamon Cream Cheese and spread on top
Finely chop your chocolate and sprinkle on top
Add your toppings of choice
Drizzle your sweetener of choice
Enjoy!