Cauliflower Pesto Pizza
crispy cauliflower crust with creamy pesto & toppings galore!
1 store bought pizza crust (we used cauliflower crust)
1/3 cup pesto
½ cup cherry tomatoes, halved
1/3 cup herb Spero
Basil leaves to garnish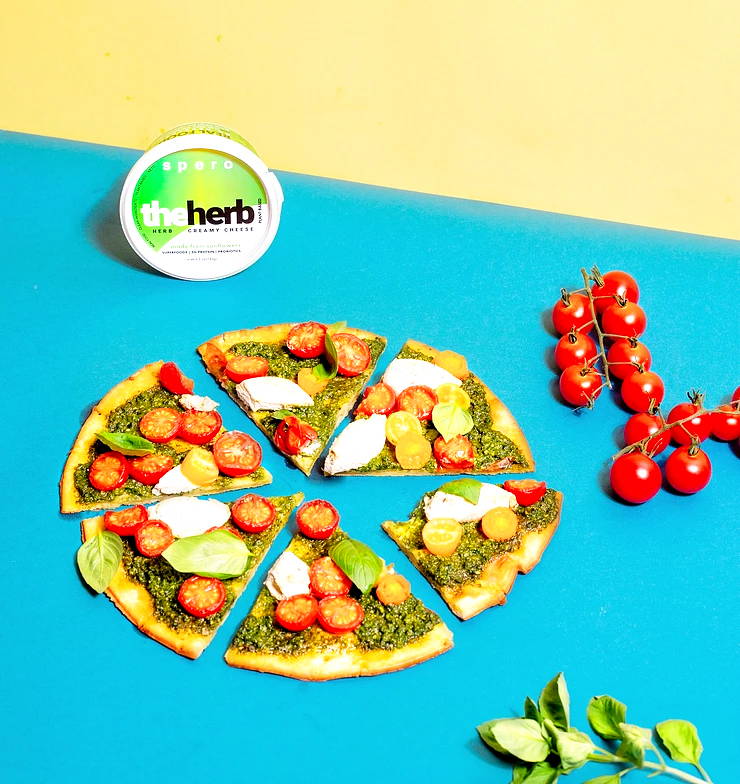 Preheat oven according to the instructions for your pizza crust.

Spread pesto over the crust, leaving ¼ inch border.

Dollop spoons of spero around the pizza and then place the tomatoes around the cheese.

Bake according to your pizza crust instructions.

Garnish with basil once removed from the oven.



Enjoy!