Assorted Sweet Toasts
layered with Spero cream cheese & topped with endless possibilities!
Slices of favorite bread (we recommend multigrain)
1 tub Spero cream cheese -- The Goat, The Cinnamon, or The Original
avocado, sliced
chia seeds
strawberries, sliced
your favorite nut butter
your favorite fruit jam
flax seeds
figs, sliced
agave or your favorite sweetener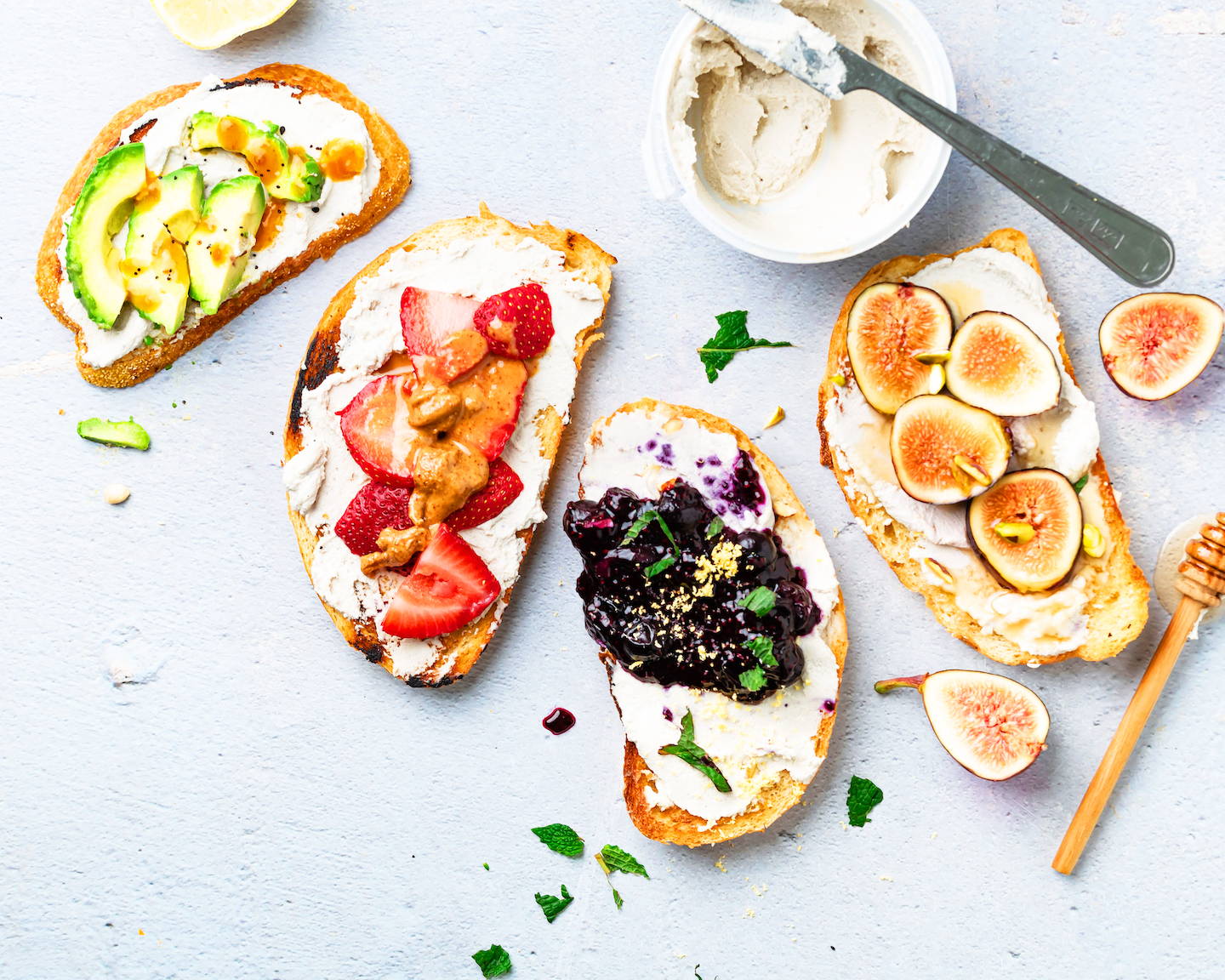 Toast your slices of bread.
For each slice, take 2-3 BIG spoonfuls of Spero goat cheese and spread on top.
Slice avocado, strawberries, and figs.
Add your toppings of choice
Drizzle your sweetener of choice
Enjoy!